Suck: Live at Northumbria University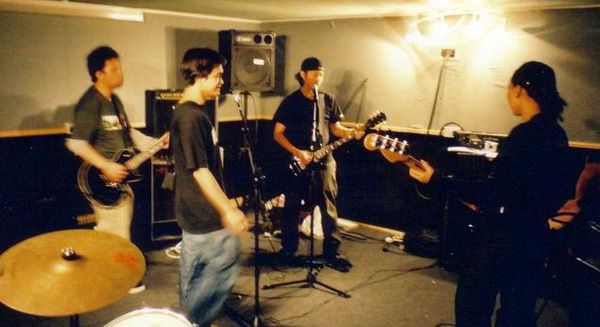 after a 3-year hiatus, the sound of malaysian students jamming was heard again, this time in a small flat in brunswick street. kudo, shahid and firr were toying with the idea of playing some tunes after being invited to perform at a battle of the bands in newcastle. kudo made a phone call to liza, who picked up the bass in just a matter of days, and they got bobby, a 19-year old drum ace who was then studying for his A-levels in oxford, to provide the beats. together they formed
suck
, which in hindsight was probably not a really good idea for a name as we get to see later!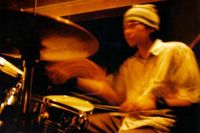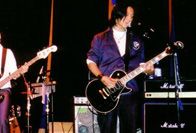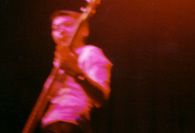 the competition required each band to play one malay song and to provide a rendition of britney spears'
...baby one more time
. bobby could only drive up on weekends which meant that
suck
only had a few occasions to practice as a unit. with a hitler-like jamming regime instituted by kudo,
suck
was ready to face the crowd and the judges in newcastle.
the battle of the bands was organised by newcastle university's malaysian society. they reeled in the best
live gear
money could buy (a chap who hires amps and PA for acts the likes of placebo and BB king!). the other bands that came to play were the home band,
siti's dimpples
, aberdeen's
spearmint
, glasgow's
scum 41 and a half
and portsmouth's
so solid grass
. as luck would have it,
suck
drew the short straw and had to open the gig. kudo messed up on a couple of songs but everything started to fall into place as they got going into the third song in their setlist. for the malay song,
suck
went across the pond and picked a
sheila on 7
ditty. one criticism of the whole affair was that the audience took to sitting throughout the gig, leaving the floor almost empty. some rock affair indeed!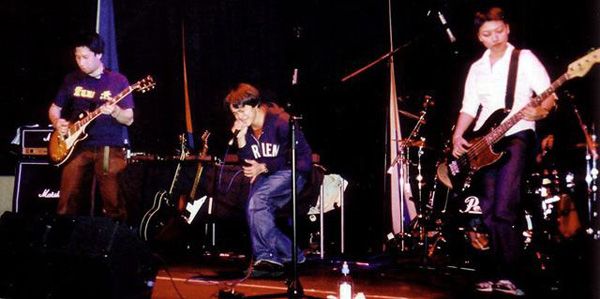 suck
didn't win, but they weren't aware that redemption was just around the corner, a month later.