Register now!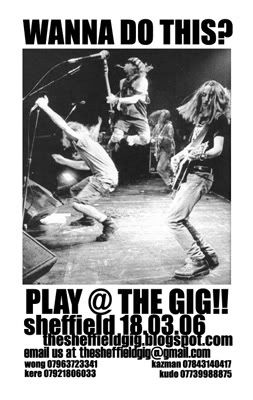 following the encouraging response we received when we were handing out ads at the nottingham malaysian games a few weeks ago, it's time to formalise the registration for the gig.
we can only take a maximum of NINE bands. the registration will be on a first-come-first-served basis.
the entrance fee for each band is £25
. costs the same for a three-hour session at a rehearsal room you might say, but for 20 minutes of having screaming girls throwing their undergarments at you (
if you are

really

optimistic -

hoho
) it's worth twenty five of your hard-earned smackers.
email us
(slight technical problem for a direct download at the mo') by clicking on the yellow button on the left sidebar for an entrance form.
___________________________
any questions that you have?
we have an FAQ
which you can check out. it'll be regularly updated if there are any further queries.